3 Simple Steps Ensures Your Best Solution & Rate...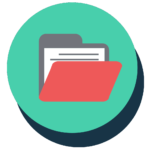 Apply in person or online with one simple application, we'll create a file to fit you with your perfect mortgage solution. 
We'll find you the best rate & solution from 30+ lenders, including Banks, Credit Unions,  & other Financial Institution.
We'll walk you through the best mortgage solutions available, saving you time, money, & headaches. 
Looking to purchase a new home? Thinking about switching or refinancing?
It all starts with our simplified application...
We're here for you every step of the way. Whether you are a first-time home buyer looking at your options, or an experienced veteran, chances are you'll have questions.
The mortgage world is constantly changing with new rules & regulations that are tough to keep up with if not immersed.
Not only do we find your best solution, we'll make sure you understand every last detail!
Looking to get immediate help with your purchase and Don't have time to fill in application?